New York Times publishes draft Climate Science Special Report
Aug. 11, 2017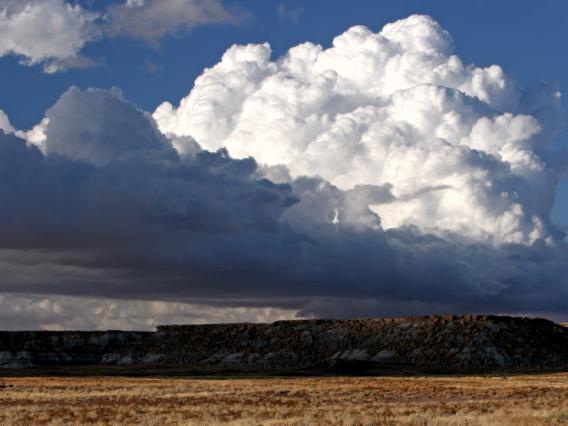 The final clearance draft of the Climate Science Special Report (CSSR) that was prepared for the Fourth U.S. National Climate Assessment (NCA4) was made public by the New York Times on August 7.  The report concludes, as did NCA3, that Americans are feeling the effects of climate change right now. The report was completed earlier this year and is part of the National Climate Assessment, which is congressionally mandated every four years. A link to the pdf is here. 
The report is the product of a 13-agency federal effort and is based on "50-some years of published research, and each of those papers went through its own peer review," according to Eric Davidson, president of the American Geophysical Union.
The NCA3 was led by CCASS Director Kathy Jacobs.  Both the NCA3 and NCA4 quadrennial reports have significant contributions by a number of University of Arizona faculty members.  Gregg Garfin, Associate Professor and Associate Extension Specialist, School of Natural Resources and the Environment, and Deputy Director for Science Translation & Outreach, Institute of the Environment, is co-convening lead author for the Southwest chapter of the NCA4, as he was the NCA3.